Data Geeks, Unite! (Or How to Become a State of Place Ambassador)
Blake Roberts, an urban planner with 17 years of experience, shared his knowledge of urban planning in California and the reasons why he's advocating for more data-driven, evidence-based planning. Connect with him to chat about Cali planning and find out how to become one of State of Place's ambassadors!
Tell us more about your background in urban planning. How did you learn about State of Place?
I met Michelle Woodhouse and Mariela Alfonzo while attending the Ph.D. program in Urban and Regional Planning at the University of California, Irvine. Mariela was also in the Ph.D. program, doing research that would eventually lead to State of Place, and Michelle was getting her master's in Urban and Regional Planning. My Ph.D. focus was on downtown planning, and after graduate school I worked at a private firm in Orange County focused on downtown planning (Michelle also worked for the same company). I moved up to the Sacramento region in 2007 and have worked in the private sector and now for the State of California. I live in Davis, a 15-minute drive from Downtown Sacramento. Even though I'm a relative newcomer, I spent time in Sacramento during the 1980s and 1990s when my brother lived here and remember how it used to be.
What attracted you to State of Place as a valuable tool for planners?
It is really critical for us planners to have a better way to assess walkability; there's a sort of reliance on experience and gut instinct, which is great, but we need to become more systematic about how we understand our built environment. State of Place is an important tool to uncover the best ways to increase walkability. Walkability is critical to our economy, social interaction, health, and other aspects of our lives and having insight into the factors that improve walkability is fundamental to good planning. This allows us to have the most bang for the buck.
What's your approach to data-driven placemaking?
I am anxious to apply a more analytical approach to walkability through my work. Currently, I am working for the Delta Protection Commission, a state agency that works on economic development, recreation, and cultural heritage in the Sacramento San Joaquin Delta. The heart of the Delta is largely rural with a few small, historic towns. Improving walkability in these towns will benefit both residents and visitors.
Why is APA California a great Conference to go to?
Although I am a bit biased (I was on the host committee), the Sacramento conference was one of my favorite APA California conferences. The events, sessions, and workshops had a great energy and provided a real opportunity for discussion and interaction. There were a lot of good sessions dealing with encouraging walkability on a large scale and revitalizing downtowns and rural areas. Sacramento's urban core was a star of the conference because the area around the convention center is pedestrian-friendly and has plenty of great restaurants and bars, public spaces such as Capitol Park, and beautiful Victorian-era residential. I'm really looking forward to next October's conference in San Diego.
Our mobile workshop in the Sacramento-San Joaquin Delta was a memorable experience. We first visited Locke, which is the only town built exclusively for Chinese-Americans by Chinese-Americans in the United States. Locke may be small, but there is an amazing amount of history in a few blocks. We then traveled a half-mile south to Walnut Grove, which features multiple historic districts that reflected rural California life in the late 19th and early 20th centuries. Finally, we had a tour and wine tasting at the Old Sugar Mill, which is a former sugar beet refinery that now hosts multiple wineries, tasting rooms, and events. We received a lot of good feedback from tour participants, many of which had never been to the Delta.
We have a lot of work to do, but I am really excited about the future of cultural heritage in the Delta. The Delta Protection Commission is working on a host of heritage projects, including developing feasibility studies for adaptive reuse and interpretation projects, revitalization efforts in historic districts, and a sign program (with the Delta Conservancy). It should be a busy, productive, and fun year ahead.
As a local, tell us more about the current state and improvements in Old Sacramento?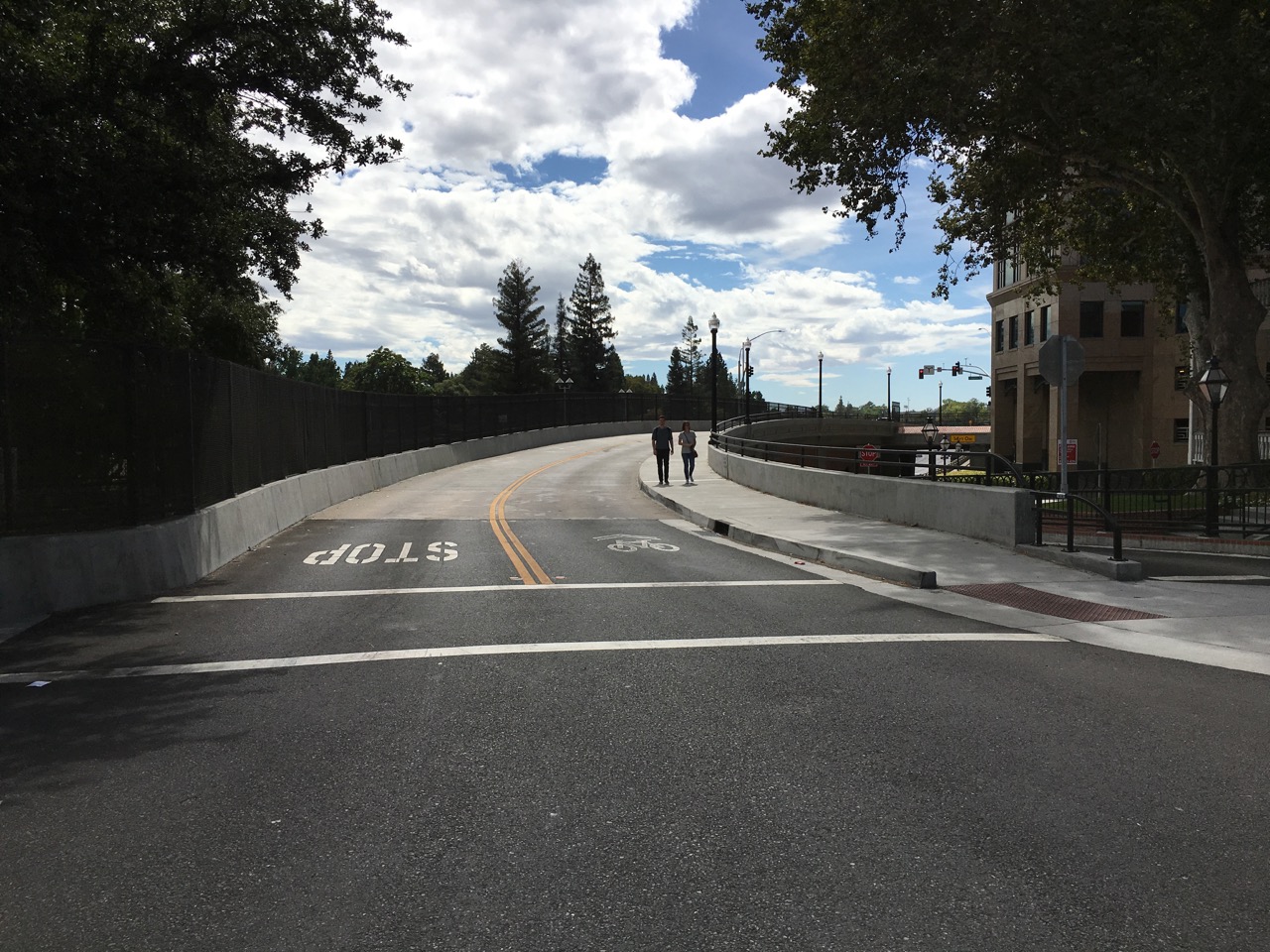 Old Sacramento is a great area but faces some major issues. It is a place that affected the course of California and U.S. history, including the Gold Rush, Pony Express, the formation of the transcontinental railroad, and the development of the state government. By the 1940s and 1950s, the area became run down. When they were routing Interstate 5 through Sacramento, thankfully they created a carve out for Old Sacramento, but now Downtown Sacramento is on the one side of the interstate, and Old Sacramento and the Sacramento River waterfront are on the other side. Due to poor planning 50 years ago, they have struggled to keep Old Sacramento a relevant part of the city. Between the 1960s and early 1980s, they restored historic buildings; they did a really great job, and created a state park and the California Railroad State Museum, which are big attractions for the region. There's a feel of the Old West there: you feel like you're in an old movie. The uses are primarily tourist-oriented dining and shops, offices, and a few upscale restaurants. Sacramento is an up-and-coming city and there are things that the city can work on to improve existing conditions. The construction of the Golden One Center and the Downtown Commons shopping district across the freeway are a real opportunity to strengthen the connection with Downtown.
How can fellow data geeks and place lovers become State of Place Ambassadors?
Just fill out the form below! I'm excited about State of Place's potential in California; it is a very valuable product that delivers a valuable service. I want to help this startup and let planners know what the software can do for their cities and towns.